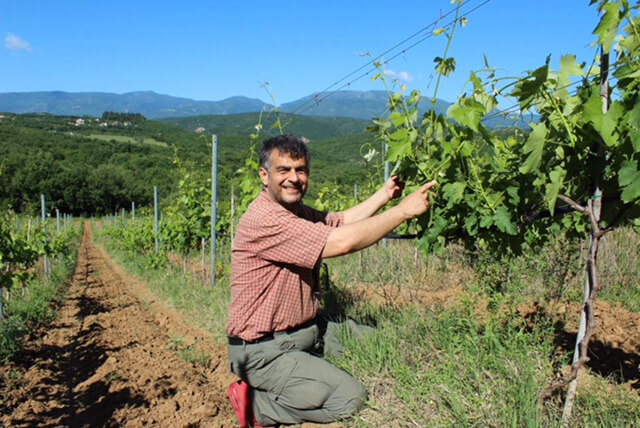 In 1991, Nikolaos Peteinis planted his first vineyard. For years now, he has been patiently and with care growing and attending to the 'family' of his vineyards in the estate also serving as the family's homestead. 
Akrothea was established with the vision to produce a superior quality wine, with a unique and distinctive gustatory character and a carefully attended-to presentation, consciously limited production with high visibility and eventually collectible value. This wine is cultivated, distilled, distributed, promoted and marketed by the company itself, directly (and personally, if possible) to each of our customers, in order to establish our club of friends who will, ultimately, partake in our overall efforts.
In addition to this, the company has proceeded in recent years with the placement of its products in the market of fine restaurants and hotels, as well as in carefully-selected shops procuring organic viands and refined foods from the age-old Greek-Mediterranean diet, located in Greece, Germany and other European nations, without, of course, this stopping it from selling its products directly to the friends of our wines!
The combination of location, personal care and attention, but also ecological conscience give the result you will find in our bottles.
The locations of the vineyards were selected with strict criteria (places with clean waters from springs, zero atmospheric and soil pollution, etc), to ensure the excellent conditions needed to grow the grapes which will then give us the desired aromas and tastes. All of our estates as well as the winery are inspected and officially certified on their organic cultivation methods for several years now.
The Estate consists of two sections at a distance of roughly 4 km between them and another 3km from the location of the Winery.
In the first location and at an altitude of 150-180m. There a vineyard of roughly 15 acres hosting varieties: Merlot, Asyrtiko, Traminer and Chardonnay. The plants are between 5-8 years old.
 In the second location and at an altitude of 220-280m. there is an expanse of roughly 10 acres which includes 10 year old vineyards hosting varieties: Merlot, Sauvignon Blanc, Syrah and Xinomavro (sour black). This located has been scientifically proven to be suitable for viticulture (on-site tests have been performed by enologists, while soil analyses and meteorological observations-measurements were also carried out).
All vineyards are watered using excellent quality spring water, which is already bottled intact by a neighboring small business and is fed to the yards via the public water-supply network and a supernatant artificial lake.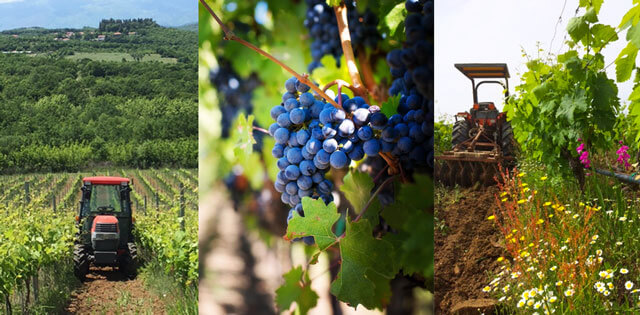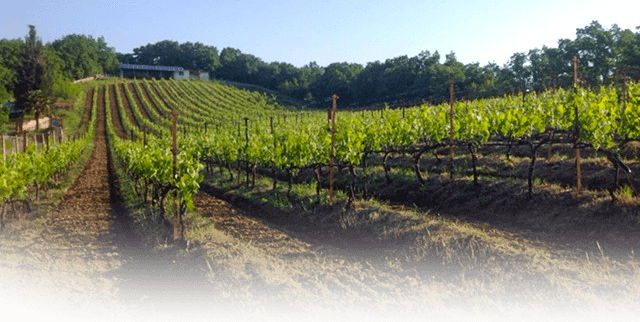 An estate with a unique aura, standing on an ancient hill in the valley of ancient great Pella. To the north, the life-giving springs and rivers run blowing clean air across the valleys of Greece, extending a challenging invitation to explore, to rejoice in adventure.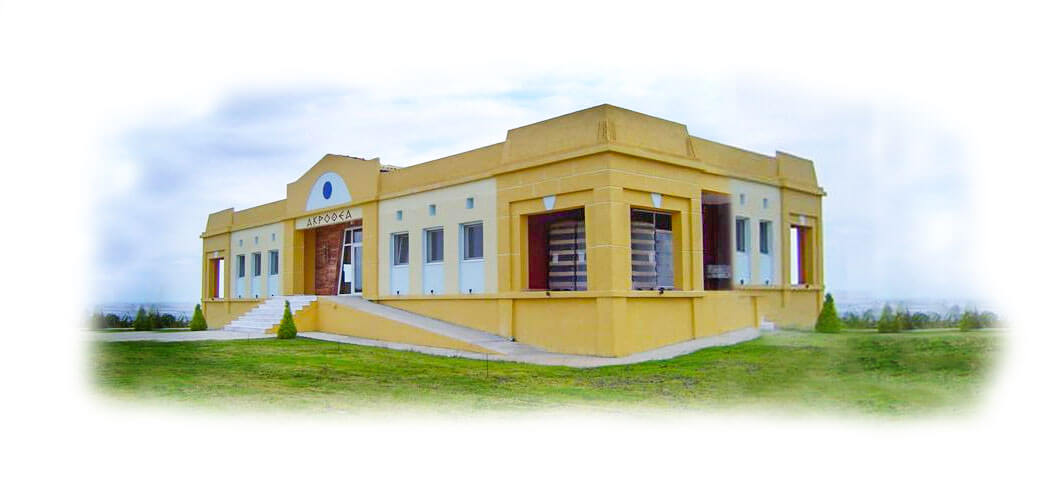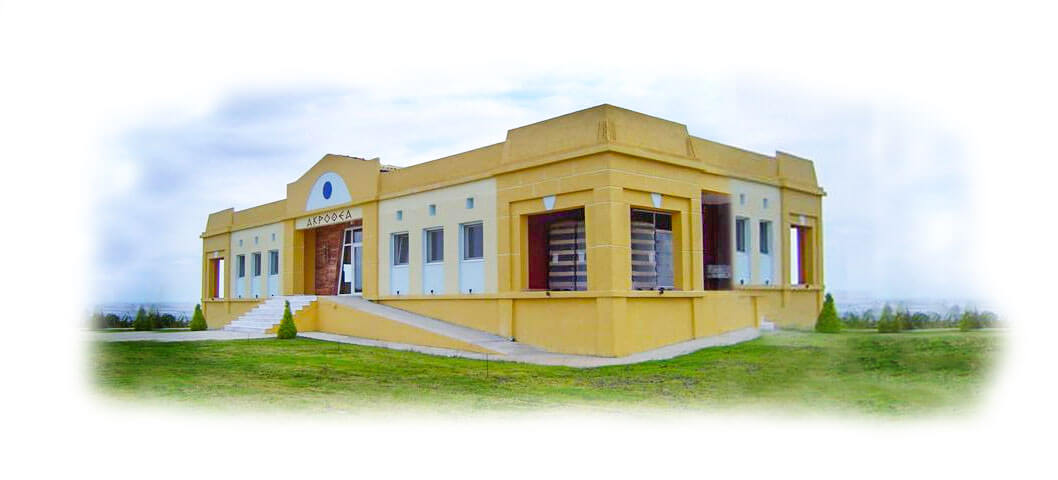 In 2002, on a crossroads, in an prominent location, enjoying a spectacular 360° view, 3km from the town of Axioupolis, winery – bottling facility AKROTHEA was erected. A building with accentuated architectural pulchritude and distinctive aesthetics dominates the area, the view from its living rooms spanning almost all of Central Macedonia, encompassing mountains Beles, Ossa, Hortiatis, Olympus, Vermio, Paiko and Tzena.

Organic wines have been the latest big trend in the world of viticulture in
recent years. An organic wine is produced from grapes grown in compliance
with the principles of organic farming, which usually prohibits the use of
chemical fertilizers, pesticides, rodenticides and herbicides.
This constitutes a continuance of the ancient practice of viticulture which
rested on the traditional techniques and knowledge of our nation. The goal
was to ensure the best potential quality and preserve the authenticity of
taste offered by Greek land, a land "begetting" grapes and wine ever since
antiquity.